Price: FREE
06/08/2015 – 06/12/2015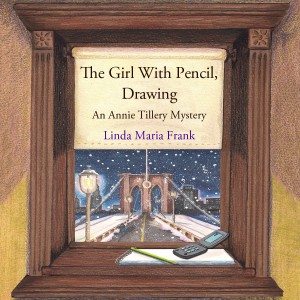 Seventeen-year-old amateur detective Annie Tillery is at it again. After she wins a series of art lessons at a prestigious art gallery, Annie shows up for her first lesson to find her instructor, Francesca Gabrielli, in a volatile argument with John DiCristiani, the art gallery's director, over his incessant requests for her to illegally copy art masterpieces. Unwittingly, Annie is about to be drawn into the illicit, treacherous, and unpredictable world of art forgery.
When the gallery director is found murdered in cold blood, Francesca becomes the prime suspect and calls upon Annie to help solve the crime. As Annie and her NYPD detective aunt, Jill Tillery, brave the dangers of an international art fraud ring in an attempt to clear Francesca's name, they soon realize that the key to solving the case revolves around a mysterious brownstone in Brooklyn whose inhabitants present tantalizing and elusive clues.
As Annie and company attempt to stay one step ahead of DiCristiani's murderer, they manage to escape one deadly trap after another. The stakes are high in the glamorous yet dangerous world of illegal artwork trafficking. Annie must solve the crime before it is too late.