Price: FREE
01/04/2018 –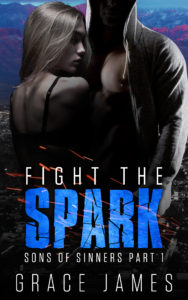 Amy Scott is a rock music fan through and through, so when she meets Connor Maxwell, the drummer of struggling rock band Sons of Sinners, she thinks she's found her ideal man. He's the perfect mix of sexy, funny and cool – with a side of 'bad boy' thrown in for good measure.
The only downside that Amy can see?
Blake Maxwell – the lead singer of the band and Connor's older cousin. Okay, so he's gorgeous. But he's also offensive, crude, and an egotistical womanizer.
But first impressions are rarely the whole story and Amy soon realizes that there's more to Connor and Blake than meets the eye.
As she learns more about the cousins and the past that has shaped them, Amy finds herself facing an impossible choice – and the wrong decision could have terrible consequences…