Price: FREE
02/23/2023 – 02/27/2023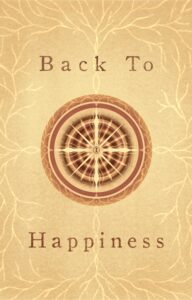 To whom it may concern:
One morning, not too long ago, two executives of equal rank sat down to drink a cup of coffee before heading out to work. They were very similar. Both were still married, had two children, and lived in the same neighborhood. They had known each other since college and both had been working at the same company for several years.
One of them was getting a head start on the day. He was organizing his priorities, getting updated on the latest events, and communicating with his team.
The other watched a little tree as he appreciated his cup of fresh-brewed coffee. He would take a sip and enjoy how it would subtly wet his lips, caress his tongue, and continue flowing through his throat.
But that wasn't the biggest difference.
Even though both had a day full of tasks ahead, one of them looked in a rush and had an expression of tiredness on his face. The other one looked awake, peaceful, and grateful.
Have you ever asked yourself why some people seem happier than others?
If stress, overwhelm, sadness, disagreement, fear, anger, anxiety… are part of life, the difference lies in our ability to go back to happiness each time we move away from it.
So, how can you go back?
I don't know. Only you do. All I can tell you is that the message beyond the words of this book will help you find your compass.
Without expecting anything in return,
David Torres Rodríguez