Flames of Auriel
By Erin Bedford
Kindle Price: $0.99
Paperback Price: $10.99

When living in a world where the prince isn't always charming, the princess has a mean right hook, and angels are worshiped like gods, love isn't always easy to find.
Zoe has never been the lady-like princess she's read about in fairy-tales, even with her very own handsome prince to sweep her off her feet. She doesn't know what she dislikes more, his arrogant smirk or the way his grey eyes darken when they fight. Angels help him if he thinks he could tame her.
Asher won't admit it, but he admires the fighting style of his warrior princess. She reminds him of an avenging angel the way her fiery hair whips around her as she takes out her challengers. Dark One help him, but she is as tough an opponent on the battlefield as she is off.
With unknown and unwanted feelings starting to emerge between the two royals, a single goodbye turns into a frantic search for a missing princess. Asher has to find the one woman he never thought he'd miss and keep his kingdom safe from an old enemy. If he fails, the angels may not forgive him this time.



Author Erin Bedford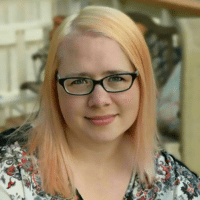 Erin Bedford is a new fantasy & romance author, a computer programmer by day, and a hobby hoarder. She enjoys playing RPG games alongside her husband as well as inventing nonsensical games for her daughter's amusement. Erin lives in the Omaha Nebraska Region and dreams of one day moving where the word snow is nonexistent.
Creating fantastical worlds have always been a secret passion of hers and she couldn't imagine writing any story without some kind of lovey-dovey or smexy goodness in it.




Connect With Erin Bedford