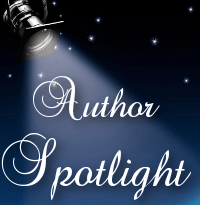 Today Lovely Books Shines The Author Spotlight On…
Ernesto Patino

Ernesto Patino is a former FBI agent turned private investigator. He is a multi-genre author whose books range from Mysteries and Thrillers to Romance and Children's books. His published works include In the Shadow of a Stranger, Web of Secrets, The Last of the Good Guys and One Last Dance. He lives in Southern Arizona with his wife Pamela with whom he shares a passion for ethnic cuisines, classical music and foreign films. For more information about Ernesto, please visit his website at www.ernestopatino.com
Author Interview
How long have you been writing? When did you decide to become an author?
I have been writing for twenty plus years, not counting a children's story book that I wrote in the early 1970s. I've had a passion for writing for as long as I can remember, though in the beginning it was hard to be a writer while working full time as an FBI agent.
How do you find inspiration?
I find inspiration in things that interest me, like the Holocaust and the Mexican-American War. I visit Holocuast museums and places where battles were fought in Mexico.
How do you go about writing a book? Do you have any schedule, tricks or tips to share?
The first step for me is to write a general outline of the plot. Later, I add the characters and the setting. My schedule varies, but generally I write in the morning for a few hours and in the evening before retiring for the night. The tip I would share with others is, try to write every day, even if it's just a paragraph or a few sentences. Writing is a slow process that cannot be rushed, so I would advise that you write at a pace that is comfortable for you.
What kind of books do you read? Who is your favorite author?
I enjoy historical, non-fiction books as well as mysteries. I don't have a favorite author per se, but I enjoy reading books by Elmore Leonard, James Patterson, John Sanford and of course the oldies like Raymond Chandler who wrote two of my favorites: The Big Sleep and The Lady in the Lake.
What are you currently working on?
I am finishing up a post-Holocaust novel, tentatively titled A Cry for Vengeance. It takes place in the 1960s. The plot centers around several ex-Nazis who were recruited by American Intelligence to work as spies against Russia and other communist countries.
If you could have any superpower, what would it be?
I would like to have psychic powers so I can help solve old criminal cases where all leads have been exhausted.
Do you listen to music when you write? If so, what kind of music?
I don't listen to music because I find it distracting, though I wouldln't mind listening to something soothing like the sound of rain or the sound of ocean waves.
Who is your favorite villain?
I would have to say Norman Bates from the original novel, Psycho which was made into a movie of the same name.
If you had to pick between receiving a million dollars today, or $1000 a month for the rest of your life, which would you choose?
I'm well over 50, so I would take the million dollars.
If you could take anyone out for coffee, dead, alive, or fictional, who would it be?
It would be Mother Teresa. I've been a life-long admirer of her. I treasure the book titled LOVE, the words and inspiration of Mother Teresa.
Books by Ernesto Patino
Connect With Ernesto Patino