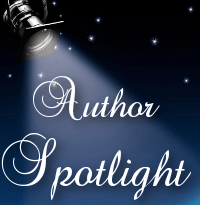 Today Lovely Books Shines The Author Spotlight On…
Donna Brown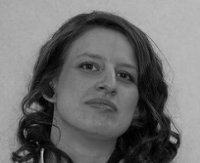 Donna is a longtime book lover and sometime book reviewer and has devoured books from an early age. She writes short (or long) stories as and when inspiration hits and is married to fantasy author David M. Brown (Fezariu's Epiphany, A World Apart). She was also co-contributor to David's book, Man vs Cat, a humorous look at life with six rambunctious rescue cats.
Donna has lived in many different areas of the UK over the last 30-something years but has remained in Yorkshire for the past decade. She ardently disputes the misnomer that 'It's grim up north'. You can find Donna on Google+, Facebook, Twitter, LinkedIn, and Goodreads, or visit her and her husband's shared blog: B-Lines and Felines.
Author Interview
How long have you been writing? When did you decide to become an author?
I've been writing since I was a kid, though I started with poetry. A couple of years ago, I published a trio of short stories. The feedback was really positive but I was so busy with other projects that my writing was put on hold for a little while. Suddenly inspired again this year, I haven't looked back and have been writing daily.
How do you find inspiration?
I read a lot. I love audiobooks, ebooks, paperbacks. Anything that enables me to have a book on the go at all times! My husband is a movie buff so I watch a lot of films and hear about a lot more. There are so many great storytellers in the world.
How do you go about writing a book? Do you have any schedule, tricks or tips to share?
My first draft is always a pouring of everything straight onto the page. My subsequent – many many – drafts and readthroughs involve shaping and reworking the ideas, the story, the dialogue, sometimes adding, sometimes subtracting. It's painful to cringe through the reading of your first draft sometimes but by the final edit, you know it was worth the work.
What kind of books do you read? Who is your favorite author?
Anything and everything! I love crime and thrillers, romance, literary fiction. I read most things, though I'm less drawn to fantasy and science fiction. Don't tell my husband – he's a fantasy author! That said, I do love Terry Pratchett's Discworld novels and would certainly rank him amongst my favourite authors. Oh, and John Wyndham wrote amazing books, as did Isaac Asimov, so maybe I'm more fantasy/sci-fi friendly than I profess to be…
What are you currently working on?
Revisions to my novella due out in January. Playing House is contemporary fiction, a couple's final road trip before their divorce separates them completely. I'm also working on a romance, Feeling the Music, for release in Summer 2015.
If you could have any superpower, what would it be?
Stopping time. And, yes, I would totally abuse my power!
Do you listen to music when you write? If so, what kind of music?
Sometimes and when I do my listening habits are as eclectic as my reading habits. My NaNoWriMo list this last month has included Radiohead, Eminem, Debussy, Joan Armatrading, Elton John. Thank goodness for Spotify…
Who is your favorite villain?
I'd have to say Walter White from Breaking Bad. Such an incredibly complex character and his development was so beautifully written and scripted.
If you had to pick between receiving a million dollars today, or $1000 a month for the rest of your life, which would you choose?
The cynic in me says 'Hmm, what if the payer goes bankrupt?' So I'll take the million, thanks.
If you could take anyone out for coffee, dead, alive, or fictional, who would it be?
Stephen Fry. Articulate, intelligent, inspirational, I'd love to meet him. I'd like to believe I'd have probing and intellectual questions but in reality I'd probably be starstruck and dumb.
Books by Donna Brown
Connect With Donna Brown