Divine Communication: Receive Guidance and Messages from God and the Angels
By Billie Woodruff
Kindle Price: $0.99
Paperback Price: $12.95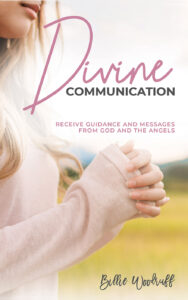 Life can be hard. But you don't have to go through challenges and heartache alone. You may wish you could communicate and receive messages from the divine to answer your questions and help you through life. Well, good news: God is accessible and you can learn how to receive guidance from Him and the angels.
In Divine Communication, Billie Woodruff shares poignant stories of when she sought divine communication in her life and received guidance. Knowing that communication with God and the angels has helped her she shares tips and a variety of opportunities from her experience and helps you learn to do this too.
Would you like to receive answers and guidance from God or the angels to questions about your children, work, and anything you're concerned about? Are you looking to have a more personal and intimate relationship with God and the angels? Well, the opportunities are present to receive answers, guidance, and support you're seeking in more ways than one.
These questions and solutions can be found in Billie Woodruff's Divine Communication in which she guides you on how to approach receiving answers and divine support you seek teaching a variety of ways to communicate and receive messages through books, meditation, conversations, music, dreams, and more.
• Prayer
• Visions
• Everyday conversations with God • Synchronicities • Books
• Symbolism
• Music
• Meditation
• Nature
• Intuition
• Dreams
• Writing
• Others' interactions with you.
At the end of each chapter, she includes messages from the angels and some from Mother Mary. Improve your life by calling out to God, for He "will answer you and will tell you great and hidden things that you have not known." (Jeremiah 33:3).
Whether you're wanting to receive more guidance, messages, and support from God and the angels today, or desire to deepen your relationship with God, Divine Communication is the book that will make all the difference.
Grab your copy today!



Author Billie Woodruff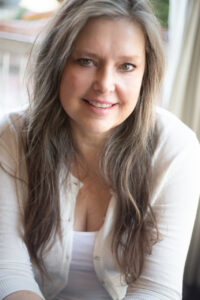 Billie Jo Woodruff remembers fondly the first time she heard God speak to her. While she has always been highly intuitive, since that moment, she focused on developing her talent for communicating with the divine.
Billie has felt God and the angels guide and support her throughout all of her joyful moments and challenges, including when one of her sons went through a major health challenge, advocating for one of her family's educational rights, and other life challenges.
She enjoys good movies, spending time in nature, and spending time with her family. She loves iced coffee, tropical iced tea, pink flowers, and of course, her relationship with God.
Because of that relationship, she felt divinely guided to write this book. Calling on her past teaching experience and guidance from God and the angels, she shares experiences and hopes her readers learn to hear God's messages for themselves. This can make all the difference in their lives, just as it did in hers.
Connect With Billie Woodruff