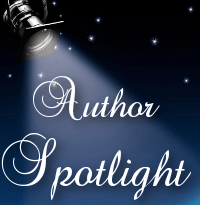 Today Lovely Books Shines The Author Spotlight On…
David Longworth

David S. Longworth was born in November 1992 and grew up in Elkin, North Carolina. He earned his Bachelor's of Science in Business Administration, double-majoring in Management with concentration in Entrepreneurship and Marketing while minoring in Supply Chain Management, from Appalachian State University in 2015. David served Appalachian State University's Fencing Team as the team's Public Relations Officer during the spring 2015 semester and wrote informational articles for the university's online publication Club Sports Illustrated. As an entrepreneurial Aspergian, David strives for being an influential role model for people on the Autism Spectrum.



Author Interview
How long have you been writing? When did you decide to become an author?
I was a member of my high school's writing club during my junior year of high school, but I didn't write anything non-academic until 2015 when I became Appalchian State University's Fencing Team's Public Relations Officer. I had thought about writing books for a while in 2016 and made it a reality in 2017 when I wrote my first book "A Lord's Treasure."
How do you find inspiration?
I knew quite a bit about personal finance and thought Medieval Fantasy entertainment was cool, so I decided to combine the two concepts into a book that readers will enjoy.
How do you go about writing a book? Do you have any schedule, tricks or tips to share?
Get started, and if you have any messages you wish to convey then figure out a way to state your message and make it catchy. Speaking of starting writing, I need to get to writing more books ASAP.
What kind of books do you read? Who is your favorite author?
I've been reading the King James Version of the Holy Bible lately, but I generally like to read informative stuff where I can learn things and George R.R. Martin's A Song Of Ice And Fire series. My favorite authors that I can think of right off the top of my head at this moment are George R.R. Martin and Tony Robbins.
What are you currently working on?
I've been reading the Protestant version of the Holy Bible for a few months, and I'm currently in the book of Ezekiel, but other than that I've been working my weekend job as a security guard and also seriously contemplating going to grad school to study a Master's in Finance with a certificate in Real Estate Investing lately.
If you could have any superpower, what would it be?
If I had a superpower, then it would have to be super strength since my gains have been mostly plateaued for a few years now.
Do you listen to music when you write? If so, what kind of music?
I usually don't listen to music when I write, but if I did, then I would listen to Jeremy Soule's Elder Scrolls 3, 4, and 5 songs that were used for exploration, towns, and in taverns.
Who is your favorite villain?
My favorite villain is Petyr "Littlefinger" Baelish because he's the most intelligent character in George R.R. Martin's A Song Of Ice And Fire books and in its show Game Of Thrones. Spoiler: Even though it seems like he died at the end of season seven of the show, I firmly believe the theory that a Faceless Man wore his face and died on his behalf so he could escape judgment from House Stark and that the show will end with the White Walkers defeated but Littlefinger being the Ruler of Westeros.
If you had to pick between receiving a million dollars today, or $1000 a month for the rest of your life, which would you choose?
I would choose to receive $1,000,000 today because I could use most of that money for investing and entrepreneurial purposes and have a good possibility to collect a much higher monthly income for life.
If you could take anyone out for coffee, dead, alive, or fictional, who would it be?
I would take Tyrion Lannister out for coffee just to be able to speak with the second most intelligent man in A Song Of Ice And Fire and Game Of Thrones without having to worry as much about getting poisoned or stabbed, like what could easily happen with Littlefinger. I bet Tyrion would have a lot of words of wisdom for me.
Books by David Longworth
Connect With David Longworth