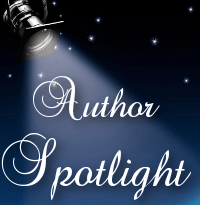 Today Lovely Books Shines The Author Spotlight On…
Crissy Butts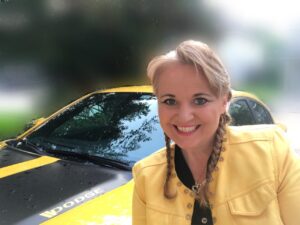 Crissy Butts is a Happiness Coach at YourChooseYourPath.com and associate of the Safety Institute. I help companies realize that Happy Workers are Safer Workers which makes P.R.IM.E. Teams! (Productive, Resilient, Involved, More committed and Engaged.)
As a professional speaker and trainer, I teach people how to elevate their happiness, strengthen their relationships, increase their positive interactions and find a sense of greater purpose and meaning in every day life.
The Workplace Power Hour is one of five programs that I've developed and is coupled with The Family Power Hour. Books I have written include, You Choose Your Path, 50 Ways to Strengthen Family in 50 Days, and coming soon, Happier Connected.
I have worked with Microsoft, Fathers and Families Coalition of America, written for International Focus Magazine and been endorsed by leaders from JetBlue, BlueZones, and Child and Protective Services.
I got into happiness coaching concerned for the increase of divorce, depression, addictions and the tragedy of losing 4 family members to suicide; these factors affect the family unit, the workplace, communities, national security and the economy.
My husband and I have been married 30 years, we have 5 children, 15 grandchildren, a cat, 2 parakeets and have lived in the Alaska Tundra and the Costa Rica Jungle. See video link for book promo: https://youtu.be/qV9tXBrHYxY
Author Interview
How long have you been writing? When did you decide to become an author?
I've been writing for about 5 years. When my children started leaving the nest and I had more time.
How do you find inspiration?
Prayer, Nature, Scriptures, Uplifting music and books
How do you go about writing a book? Do you have any schedule, tricks or tips to share?
You Choose Your Path was a result of journaling.
What kind of books do you read? Who is your favorite author?
Non-fiction, inspiration, self help, business books. Wayne Dyer, Norman Vincent Peale, Zig Ziggler, Jack Canfield, Stephen Covey
What are you currently working on?
My next book, Happier Connected!
If you could have any superpower, what would it be?
To not have to eat or sleep, (lol) I could get SO MUCH writing done!
Do you listen to music when you write? If so, what kind of music?
I can't listen to music while writing if it has words. I am a massage therapist and I enjoy Spa Stations and I can write to that, otherwise, I need it quiet. If driving in the car, I prefer Christian radio.
Who is your favorite villain?
I don't have a favorite villain except Saul in the Bible who became Paul.
If you had to pick between receiving a million dollars today, or $1000 a month for the rest of your life, which would you choose?
$1000 a month
If you could take anyone out for coffee, dead, alive, or fictional, who would it be?
Jesus Christ
Books by Crissy Butts
Connect With Crissy Butts