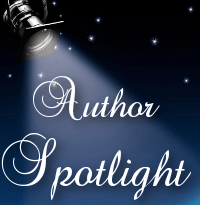 Today Lovely Books Shines The Author Spotlight On…
Contel Bradford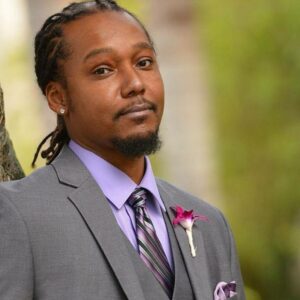 With more than 20 years of professional writing experience under his belt, Contel Bradford puts the spice in life's variety. From highly technical web content to super steamy erotica, this author has carved out a cozy niche in numerous writing categories. A Contel Bradford story promises to deliver a realistic and immersive reading experience from the mind of one of literature's most unique voices … no matter how scary it may be.
Author Interview
How long have you been writing? When did you decide to become an author?
I've been writing since about fourth grade. Hard to pin down something specific, but I'd say I officially became an author in the early 2000's. It's been a long, strange journey.
How do you find inspiration?
I find inspiration from everything. My many life experiences. The TV shows, movies, and music I enjoy. And of course, books. I love to read and can't help but feel as if my writing style is an ongoing mesh of every author I've taken something from.
How do you go about writing a book? Do you have any schedule, tricks or tips to share?
In most cases, I outline a book from beginning to end in my head. I have the basic structure, then fill in the blanks with integral details along the way. As I've gotten older, I find it helps to actually write this stuff down. So many great ideas just lost to bad memory over the years. SMH. My last two books, including one that's currently in process, didn't have the same structure. In fact, a lot of it was literally just making it up as I went along. I don't recommend this. As for scheduling, I generally have a mental pipeline of books that I want to write, and knock them out according to priority, which is subject to change. For instance, I currently have a total of five specific high-priority books that I want to have written and published in the next five years. This does not include experimental book projects I often have on the side.
What kind of books do you read? Who is your favorite author?
I like to read a little of everything. I love erotica, horror, fantasy, and "hook books", which I guess fall in the African-American interest or urban fiction genres depending on the source. Not sure if I have a single favorite author, but Michel Moore, George Lucas, Robert Kirkman and Akira Toriyama are some of the most brilliant minds in creative writing, in my opinion.
What are you currently working on?
Right now I'm working on the second part of the Fetish Dicitonary. Also editting and formating some of my old print novels that I've been needing to convert to digital for ages.
If you could have any superpower, what would it be?
I think having the ability to tap into some Super Saiyan level abilities would be pretty damn cool.
Do you listen to music when you write? If so, what kind of music?
I typically write to sports, wrestling, or cartoons. Just need that background noise, I guess. When I do write to music, it has to be something smooth and soothing like Pink Floyd. They're the best.
Who is your favorite villain?
So many great villains to choose from, so I'll just go with Triple H of WWE fame. The best bad guy ever!
If you had to pick between receiving a million dollars today, or $1000 a month for the rest of your life, which would you choose?
Tomorrow is never promised so give me the million dollar today. Please and thank you.
If you could take anyone out for coffee, dead, alive, or fictional, who would it be?
Rachael Ray. Time to shoot my shot!
Books by Contel Bradford
Connect With Contel Bradford