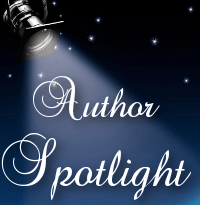 Today Lovely Books Shines The Author Spotlight On…
Christy R. Diachenko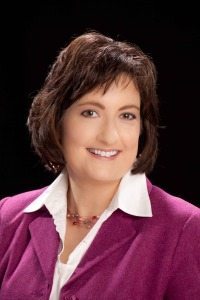 Christy R. Diachenko has been an avid reader since she learned her ABCs and won many a grade school reading contest. Broken Promise is her first novel. Christy is also a voice over artist who has narrated and produced numerous projects including three published audiobooks. She has a Bachelor of Science degree in Radio and Television and worked in radio for nearly a decade. She later wrote freelance radio advertising copy for several years. She is currently an Administrative Coordinator for the County of Greenville in South Carolina. Christy draws on many wonderful years blessed with pets, as well as her past experience working for a veterinary clinic, to weave delightful animals throughout her novel. She currently has two dogs, one cat, and multiple freshwater and marine fishes. Her dream is to one day have a gigantic reef tank in her home. Or to move in at the Georgia Aquarium. You may visit her web site at: www.croseenterprises.com .
Author Interview
How long have you been writing? When did you decide to become an author?
I began writing off and on since my high school days, but only recently have decided to pursue becoming an author.
How do you find inspiration?
Real life and the joys and struggles it presents.
How do you go about writing a book? Do you have any schedule, tricks or tips to share?
I work full time, so I write when I can during lunch hours, evenings, and weekends. When I have a story idea, I try to map out the "skeleton" of the story first. I find that to be the most challenging part. Editing and fleshing out the story later is the really fun part for me.
What kind of books do you read? Who is your favorite author?
Christian fiction and historical fiction. I don't think I could pick just one, but my author favorites list would include: Karen Kingsbury, Lori Wick, Francine Rivers, and Bodie & Brock Thoene
What are you currently working on?
My next story is about a woman who works as a deputy clerk who finds out her ex-husband, who had abused her, will be on trial for murdering his second wife. The story will illustrate the fact that forgiveness is not a one time thing. The story will also show the miracle of God's healing after abuse that has left the main character feeling like damaged goods.
If you could have any superpower, what would it be?
I want to fly!
Do you listen to music when you write? If so, what kind of music?
I love the music of Josh Kramer. His compositions are so beautiful and relaxing, but also emotive and help to almost add a soundtrack to the movie/story playing out in my mind.
Who is your favorite villain?
Kahn from Star Trek Into Darkness. Yes, he is evil, but you can't help but think that if he had not been manipulated and reworked into a warrior for, he would not have become such a villian.
If you had to pick between receiving a million dollars today, or $1000 a month for the rest of your life, which would you choose?
I would take it today. We are not guaranteed tomorrow or even our next breath.
If you could take anyone out for coffee, dead, alive, or fictional, who would it be?
My sister, who went to be with the Lord in 2009. I miss her every day.
Books by Christy R. Diachenko
Connect With Christy R. Diachenko