Changed (Book One Of The Change Series)
By Heather Dahlgren
Kindle Price: $2.99
Paperback Price: $6.00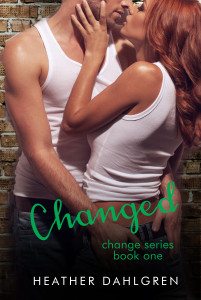 Kenz Greene hated high school. Having no friends, no boyfriend, and worst of all being bullied—graduation was the only thing she looked forward to. After graduation, she completely reinvents herself becoming the person she always wanted to be. Someone different. Changed. When she gets to college, she easily makes friends, boyfriends, and loves life. For once in her life, she adores the person she has become.
Enter Campbell Boyd—the attraction between them is instant. He is sexy as hell. Sweet, romantic, flirty. He definitely knows how to treat a woman in and out of the bedroom.
Once he has his sights set on Kenz, there is nothing that will stand in his way. Or maybe there is something that could ruin it all? One small detail that Kenz tries desperately to ignore—one that can only be swept under the rug for so long.
What happens when the past and present collide and secrets are revealed? Is it possible to forgive or will it destroy them both? One thing's for sure—things are going to change.



Author Heather Dahlgren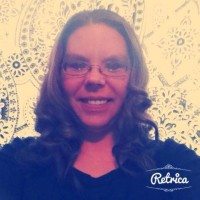 I am 36 years old. I am married to my high school sweet heart. We have been married for 12 years and have 3 amazing kids. I'm a stay at home mom and my kids definitely keep me busy. I live at the Jersey Shore and love all there is to do here. I love nature, birds especially. I enjoy hiking and fishing with my family.
I have always loved to write. In high school I used to write stories, poems and a lot of love notes! I absolutely love to read. I love the way I can get lost in a book and forget about the world around me. Now that I am writing books, I feel the same way, only it's my book I'm getting lost in.
As for now, I am loving this journey of becoming an author. It has been more then I dreamed it would be.
Connect With Heather Dahlgren