Butterfly
By Sammie J
Kindle Price: $0.99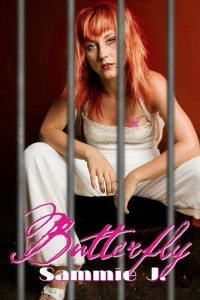 Evie Reynolds was not supposed to end up in prison, but she did when her boyfriend Zach Daniels and his family put her there. They took away her freedom, starting a chain of events which would change her life forever. But Evie has held on to a secret, the one saving grace from the hell she suffered at the hands of the prison system. Over five years later, Evie is about to go home where she'll play the biggest role of her life.
A new start isn't always easy when you still have emotional wounds, especially when your mother's insecurities have a tendency to wreak havoc on everything. However, Evie's sister Lily is her light in the darkness, the one person she would do anything to protect. A push in the right direction comes when her mother's boyfriend gives her a job in his company. Evie finds a friend in Amelia, a woman with no mouth filter, while a chance meeting with another co-worker brings her an instant enemy: Charlie Daniels, brother of her pre-prison boyfriend. Charlie is the one man she should keep her distance from, yet she can't help being intrigued by him.
Looking to leave her past behind once and for all, Evie seeks help to find relief from the nightmares plaguing her. Too bad her past isn't willing to let go of her yet. Just when she starts to find happiness in her new life, her past catches up to her, threatening to reveal her deepest, darkest secret.
Will Amelia and Charlie stand by Evie when they find out the truth? Will those she loves most help her stop the blackmail threatening to take away the most important thing in her world? A fragile butterfly, will Evie be able to spread her wings and grab a hold of the future she craves before it's too late?



Author Sammie J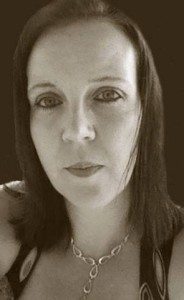 Sammie J loves to read and, through her own dreams, her stories have started to take form. She finally decided to write things down when her dreams kept repeating every night, and she hasn't stopped since. She finds time to write while also being a stay at home mum to four children, who love to help her choose names for her characters. Her biggest supporter is her husband, who will stay up and talk to her into the early morning hours about her stories, and he isn't shy about giving her criticism.
Sammie J likes to think she has a wicked sense of humor and she hopes it comes through in her books to her readers. If she can make you laugh, then her job is done and she feels complete.
Connect With Sammie J