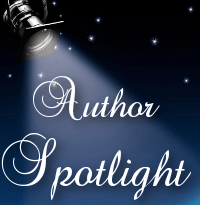 Today Lovely Books Shines The Author Spotlight On…
Barbara Pietron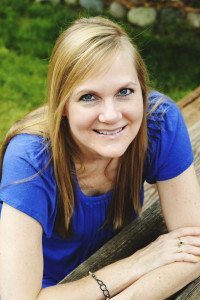 After years in the corporate world, Barbara found herself with a second chance to decide what she wanted to be when she grew up. Her lifetime love of books and the written word returned one answer: writer. Drawing from her experience with technical writing, she began by writing non-fiction magazine pieces and achieved both regional and national publication. Her success encouraged her to complete a novel. She learned much from her first manuscript, critiques, books, contests, and blogs. In 2012, her novel Thunderstone, was a quarterfinalist in the Amazon Breakthrough Novel Award contest and won a critique by Publisher's Weekly. A few months later, she was offered publication by Scribe Publishing Company.
Barbara has a few other novels in the works, including a Thunderstone sequel. If she's not reading or writing, Barbara likes to walk, garden, and sew. She works in a library and lives in Royal Oak, Michigan with her husband, daughter, and their cat – who often acts like a dog.


Author Interview
How long have you been writing? When did you decide to become an author?
I've been committed to writing novels for nine years. Prior to that, I wrote technical and instructional pieces and dabbled in stories and poetry. When I left the corporate environment, I decided my next career would be something I was passionate about and my greatest passion has always been books. So I began writing avidly.
How do you find inspiration?
I like to write about subjects that I find intriguing. That way, the research is fun and I believe my enthusiasm comes through in the story. Places and music also kick my imagination into gear.
How do you go about writing a book? Do you have any schedule, tricks or tips to share?
I write best when I'm home, alone, without distractions. I take care of chores and errands when my family is home so I can use my alone time to write. I do a lot of mental plotting in the shower, driving, or while doing dishes.
What kind of books do you read? Who is your favorite author?
I'm really into Urban Fantasy right now. Kim Harrison is one of my favorites, also Patrcia Briggs and Rachel Caine. I love to read Young Adult novels too – mostly non-contemporary. What's funny is, my favorite author of all time is Stephen King – who doesnt' write in either of those genres! But he is a true master of his craft.
What are you currently working on?
Right now I'm wrapping up the final edits on a YA Urban Fantasy novel (unrelated to my series) that's coming out in fall of 2015. It's currently untitled because I'm running a contest to have fans help title it! Then I'm moving on to the sequel to Thunderstone (pub 2013), which will be book two in my Legacy in Legend series.
If you could have any superpower, what would it be?
I would love the power to heal and be impervious to disease. Not necessarily immortal, just healthy for the rest of my life.
Do you listen to music when you write? If so, what kind of music?
Nope, too distracting, I'd want to sing along. But I like to listen to rock and alternative rock for inspiration.
Who is your favorite villain?
Dracula. Or the more modern, Vampire Lestat. Doesn't everyone want to get bit by a sexy vampire at least once? lol
If you had to pick between receiving a million dollars today, or $1000 a month for the rest of your life, which would you choose?
I'll take the million. I think I could invest it wisely and stretch out the benefits.
If you could take anyone out for coffee, dead, alive, or fictional, who would it be?
I'd love to have a cafe au lait with Marie Laveau, the Voodoo Priestess.
Books by Barbara Pietron
Connect With Barbara Pietron