The Antiquity: An L.A. Crime Novel
By Darren Hackett
Kindle Price: $0.99
Paperback Price: $11.99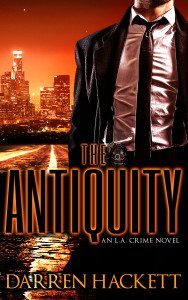 A sacred artifact.
A burned-out detective.
A trail of bodies from Brentwood to Boyle Heights…
The murder of a popular university professor unearths a mystery involving a 2,000-year-old religious relic stolen by the Nazis during World War II.
The object, secretly referred to as THE ANTIQUITY, is rumored to possess supernatural powers. LAPD homicide detective Jack Sheridan is skeptical… until his hunt for the killer leads him deep into a world of dark forces, shadowy characters and unexplainable incidents.
For Sheridan, the most startling coincidence is personal: this case is inextricably linked to a painful secret from his past. Forced to confront his demons, he soon uncovers an insidious conspiracy that threatens the future of humanity itself.



Author Darren Hackett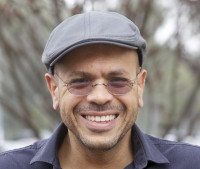 Darren Hackett has worked as a professional writer for more than twenty-five years. As a journalist, he wrote news and feature stories for The Washington Post, The Miami Herald and The Baltimore Sun. While working in the entertainment industry, he penned several screenplays, including a suspense thriller for film director Richard Donner. He also spent time traveling the world as a writer/director of shark programming for the Animal Planet cable network. THE ANTIQUITY is his first novel.




Connect With Darren Hackett