A Death's Awakening
By C.E. Wilson
Kindle Price: $0.99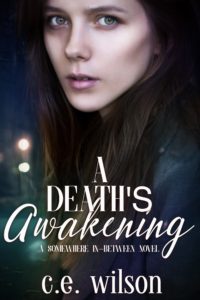 Hadley knows Death wants her. Maybe she wants him too.
At least that's what it feels like to her some days. Hadley's life follows a triangular path of home, school, and the pharmacy to stock up on inhalers, lozenges, and cough syrup.
But, her predictably mundane deterioration is unexpectedly interrupted when Hunter walks into her classroom. He's not only gorgeous, but for some crazy reason he's interested in her. The girl who looks like she's two steps from death's door. That's why she couldn't care less discovering that Hunter works for death. She's drawn to this hot new boy who makes her feel alive again. Even if it means unleashing his dark secrets.



Author C.E. Wilson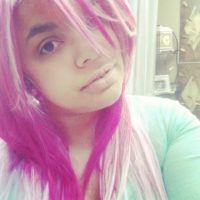 C.E. Wilson is a Secondary English Education graduate from Millersville University of Pennsylvania currently living in Pittsburgh with her husband, daughter, chubby beagle and two cats.
When C.E. isn't writing she enjoys watching America's Next Top Model, reading shoujo manga and Stephen King and spending time with her daughter. She enjoys autumn, all things pumpkin, 90s music, and coffee with way too much cream. Most importantly, she believes that love is just beyond your comfort zone.
Connect With C.E. Wilson