Wolf's Challenge
By Christina Lynn Lambert
Kindle Price: $5.99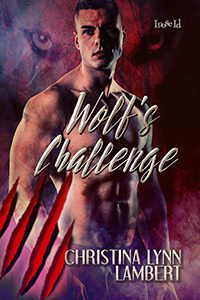 Taking risks, especially risks of the handsome male variety, is currently out of the question for Sydney Reid. She will make no exceptions for tall, gorgeous Derrick Porter. Never date a player-it's rule number one in Sydney's book, and the charming lawyer constantly devouring her with his eyes is every inch the reason. Despite her best efforts to keep Derrick in the friend zone, sparks fly between the two of them, and Sydney isn't entirely sure she wants to throw water on the flames.
Can Derrick convince the shy, sexy Sydney to give him a chance, something more than her elusive "maybe"? More importantly, should he? Derrick has a few secrets, the least shocking secret being that he can transform at will into a powerful wolf. He's still trying to forgive himself for being at the wheel during the accident that killed his son. Losing Sydney when she learns the truth might break him, but he's pretty sure not having her would be just as bad.
And with an obsessed stalker on their tails, more than their hearts are at issue.



Author Christina Lynn Lambert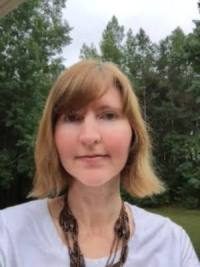 I have loved reading ever since I was a kid, so much so that I liked to make up my own stories. I enjoy writing romance, science fiction, suspense, horror, and even poetry. My first story is a romance, with some sci-fi, paranormal, suspense elements. My style is more gritty than sweet and I look forward to writing many more stories with strong heroines and imperfect but determined characters.
When I'm not writing, I like to spend time with my family. I enjoy reading, hiking, running, swimming, and exploring new places.
Connect With Christina Lynn Lambert