The X-Variant
By Rosemary Cole
Kindle Price: $0.99
Paperback Price: $7.25




This is a sci-fi novel about a time-traveling girl and a zombie apocalypse.
With her peaceful utopian world crumbling and humanity's very existence under threat, Kala must travel back in time to 2079—when a global viral pandemic is raging—in a desperate attempt to change the course of the future. It is imperative that she succeeds. But if she does, it could mean the end of her and her people… forever.









Author Rosemary Cole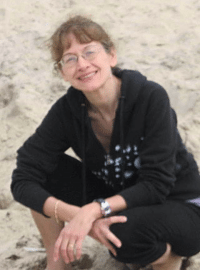 Rosemary Cole describes herself as a wanderer, a dreamer and a writer of science fiction and fantasy. When she's not writing or cooking hearty meals, she spends her time indulging in her strange obsession with post-apocalyptic themes. You can learn more about her and her writing at www.rosemarycoleauthor.com.
Connect With Rosemary Cole