THE LOST SPY
By Kate Moira Ryan
Kindle Price: $0.00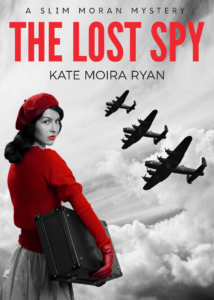 It is Paris, 1949. 27-year-old American detective and heiress, Slim Moran, is hired by a British spymistress to find Marie-Claire, a spy long presumed dead. Slim soon realizes that scores from the last war have not been settled. She races to find out what happened to this deeply troubled lost spy because if Marie-Claire is not dead, she will be soon.







Author Kate Moira Ryan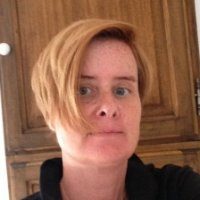 Selected work- The Beebo Brinker Chronicles, written with Linda S. Chapman and based on Ann Bannon's Lesbian Pulp novels from the 1950s, produced off-Broadway by Lily Tomlin and Jane Wagner. (Winner: GLAAD Award and published by DPS). Cavedweller, based on the New York Times bestselling novel by Dorothy Allison, and produced by New York Theatre Workshop, directed by Michael Greif published by DPS. Other work (selected) includes 25 Questions for a Jewish Mother, written with and for Judy Gold, which ran for a year and a half off-Broadway and had a three year national tour. (Winner: GLAAD Award; a book based on the play was published by Hyperion and nominated for the Quill Award.) The Judy Show, also written with and for Judy Gold, was produced at Theater J, Williamstown, DR2 (Union Square), and the Geffen Playhouse.
Connect With Kate Moira Ryan