Never Again
By RJ Heaton
Kindle Price: $0.99
Paperback Price: $11.99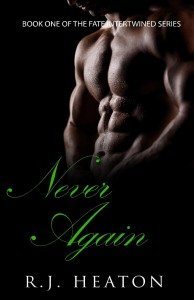 It has been ages since Treva last saw her brother. Frustrated with school and work, she decides now is the perfect time to take a vacation to visit.
Waiting for her brother outside of the airport, a dark sexy man walks out of the doors, Treva is immediately hypnotized by his good looks. Thinking she will never see him again, she seductively flirts with him on the sidewalk, but unbeknownst to Treva, her brother's lifestyle had changed and Seth's social circle had shifted.
When Seth introduces Treva to Ronin Hollister,- sexy-rich and insatiable, her vacation instantly heats up. Things couldn't be more perfect; until strange phone calls begin to make Treva uneasy, and dark pasts and secrets start to surface.
Will past demons be the breaking point for Treva Stone?







Author RJ Heaton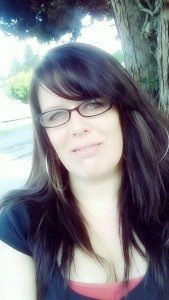 I live in Seattle, WA with my amazing husband and two of our seven children. I am blessed with, soon-to-be, three grandchildren. Life is always a constant juggle between balancing writing and living, but it couldn't be more fun. I am absolutely blessed by the surrounding love spilling from every corner. Without all their support, I wouldn't be able to fill the blank pages with the many stories swarming in my head—even though I'm sure they would like to see me in something other than yoga pants. Our lives are made up of nothing but stories. I live each day from page to page enjoying all of my blessings. My inspirations come from—everything. I love the outdoors; camping, boating, hiking, fishing you name it. I have always enjoyed writing, and now I get to share those stories with you.
Connect With RJ Heaton