Pimp: A Stepbrother Romance: Book One (Xciting Arrangements Escort Series 1)
By Claire Donovan
Kindle Price: $0.99
Paperback Price: $7.99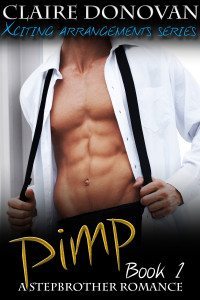 Sweetly seductive Princeton pre-med student Alyssa, has always been a good girl… until the fall of her father's financial fortune forces her to step into the racy world of high class escorts. Her money problems seem solved until she discovers her mysterious boss is also her hot and provocative stepbrother Mace.
When Alyssa waltzes into his office looking for a job, Mace is determined to dissuade her from becoming an escort. He decides to personally take charge of schooling her in the ropes of her new trade. Little does he know that he's about to learn some new lessons himself.








Author Claire Donovan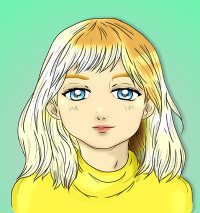 My name is Claire Donovan and I'm a Romance Writers of America author. I write steamy romances about resourceful, passionate heroines and the scorching hot alpha male heroes who surrender to their irresistible charms. MMA fighters, surfers, and adventurous men of all types make my knees buckle and my head swim. I am a graduate of Indiana University and currently live near Raleigh, NC. I write full-time and enjoy time with my husband, friends, family, my horse, and my two miniature dachshunds.
Connect With Claire Donovan