Peacetime Veterans in a Wartime Era
by Bob Kern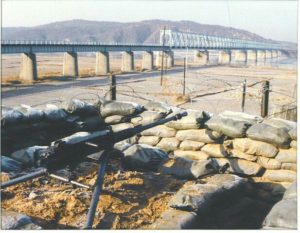 Did you know most Cold War veterans feel their service is unappreciated? Did you know some even feel ashamed when being thanked for their service? Our own government doesn't recognize Cold War veterans even though there were more casualties during the Cold War than during the War on Terror. It's tough being a peacetime veteran in a "wartime" era. When my preacher asks for veterans too stand-up to be recognized, I always hesitate. Attending my grandchildren's Veterans Day ceremony, I dread going on stage or standing because I know I am the minority, standing there with veterans who had been to combat. I am proud of my service and have no reason to be ashamed of it. This is the dilemma of the Cold War veteran
Over 40% of Cold War veterans are disabled! This number would be higher but the Veterans Administration doesn't acknowledge PTSD issues from veteran's who served in Germany, South Korea, or anywhere else under the constant threat of war. Veterans on the DMZ patrolled with live ammunition and were constantly under the threat of assault from North Korean infiltrators. Veterans in Germany served near ground zero of a nuclear war had the Soviets ever crossed the border. They trained and prepared hard, knowing their life expectancy was less than forty-eight hours in both "hot-spots." Stateside units trained just as hard, certain they would be deployed at any moment to face the Soviets somewhere in the world.
Because of the Cold War veterans, the world never had to recover from a third World War, which, beyond any doubts, would have been a nuclear war. To quote Jack Nicholson from "A Few Good Men", "You don't want the truth because deep down in places you don't talk about at parties, you want me on that wall, you need me on that wall. We use words like honor, code, loyalty. We use these words as the backbone of a life spent defending something." Cold War veterans were the "wall" around the world that kept the Soviets behind the "Iron Curtain."
This is why I am writing the book series "We Were Soldiers Too," to educate people on what it was like for millions of veterans who are Cold War veterans and dealing with this dilemma.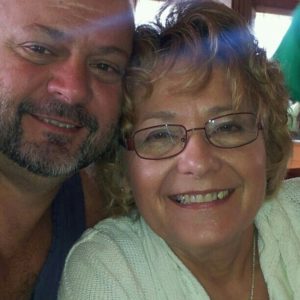 Bob Kern
Bob is an award winning author for his We Were Soldiers Too Series. He is the father of five children – Natalie, Bambie, Amber, Bob, and Rob. He resides in Bedford, Indiana with his wife Marsha and his three granddaughters; Sage, Jade, and Harmonie