The Path Of Destiny
By Mike Shelton
Kindle Price: $2.99
Paperback Price: $9.99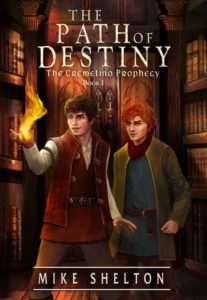 "Forgotten lines of ancient magic and the power of the throne. One will make them both his own if his heart sees the true power. . . " So begins the ancient Cremelino Prophecy.
In this new Young Adult/Teen fantasy series, Darius San Williams, son of one of King Edward's councilors, cares little for his father's politics and vows to leave the city of Anikari to protect and bring glory to the Realm. But when a new-found and ancient power emerges from within him, he and his friends Christine and Kelln are faced with decisions that could shatter or fulfill the prophecy and the lives of all those they know. Wizards and magic have long been looked down upon in the Realm, but Darius learns that no matter where he goes, prophecy and destiny are waiting to find him.





Author Mike Shelton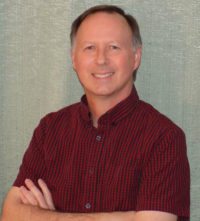 Mike has recently released the first two books in The Cremelino Prophecy Teen/YA fantasy trilogy. Please join his mailing list at www.MichaelSheltonBooks.com to be part of his pre-release team for the final book as well as receive a free unpublished chapter from THE PATH OF DESTINY.
Mike was born in California and has lived in multiple states from the west coast to the east coast. He cannot remember a time when he wasn't reading a book. At school, home, on vacation, at work at lunch time, and yes even a few pages in the car (at times when he just couldn't put that great book down). Though he has read all sorts of genres he has always been drawn to fantasy. It is his way of escaping to a simpler time filled with magic, wonders and heroics of young men and women.
Other than reading, Mike has always enjoyed the outdoors. From the beaches in Southern California to the warm waters of North Carolina. From the waterfalls in the Northwest to the Rocky Mountains in Utah. Mike has appreciated the beauty that God provides for us. He also enjoys hiking, discovering nature, playing a little basketball or volleyball, and most recently disc golf. He has a lovely wife who has always supported him, and three beautiful children who have been the center of his life.
Mike began writing stories in elementary school and moved on to larger novels in his early adult years. He has worked in corporate finance for most of his career. That, along with spending time with his wonderful family and obligations at church has made it difficult to find the time to truly dedicate to writing. In the last few years as his children have become older he has returned to doing what he truly enjoys – writing!
Connect With Mike Shelton