Leftover Girl
By C.C. Bolick
Kindle Price: $0.00
Paperback Price: $8.99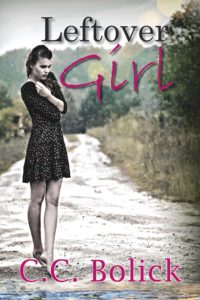 Adopted with a past she must hide… desperate for the normal life she'll never have
Jes knows she's different. She faces the truth each time she dyes her hair to match the woman she now calls mom. The parents who raised Jes insist they want what's best for her. When they move to her mom's hometown, Jes hopes to finally have the normal life she's dreamed of.
But normal is always just beyond her reach and there's a secret Jes must keep. No one can know her real parents disappeared without a trace eleven years ago. Now that she has real friends, Jes finds hiding the truth harder than ever. She must fend off bullies and her growing attraction to the one guy she could never bring home for a date. After Jes makes a friend with a power that could help solve the mystery of her parents' disappearance, she realizes that learning the truth could mean giving up everyone she loves.
If you enjoy a mystery with romance, high school drama, and a sci-fi twist, this series might be for you.



Author C.C. Bolick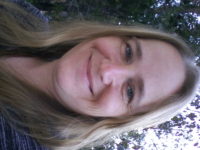 Hi, this is C.C. Bolick. I'm a quiet girl from Alabama—engineer by day and writer by night. In my spare time I read. Wait, how many hours are in a day?
Please visit www.ccbolick.com to stay updated on future releases and to contact me.




Connect With C.C. Bolick