If Brains Were Dynamite
By Alec Hawkes
Price: $0.99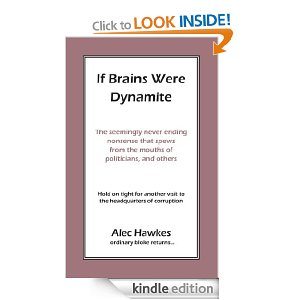 If Brains Were Dynamite
A satirical swipe at politicians and bankers, the people who have played such a large part in creating the mess (financial and otherwise) in Britain and beyond.Pretty funny, if the reader likes satire, and with an underlying message that we are being controlled in a sinister sort of way.



Double Feature!
Common Sense Would Be Good
By Alec Hawkes
Price: $0.99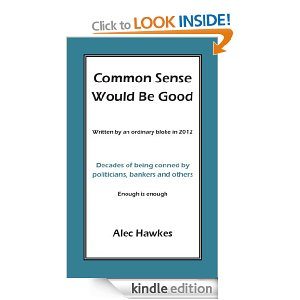 In the words of the author,'This is a hard hitting dissection of the 'crooks' and 'idiots' who have brought Britain to the brink of disaster.'
No-one escapes the sharp, incisive wit of the 'ordinary bloke'. Banks, politicians and others come in for some seriously harsh treatment in this witty and irreverent book which will surely strike a chord with all those who think that our country is not what it used to be. Thought provoking and controversial this book is a must read for literally every 'man on the street' in Britain today.



Author Alec James Hawkes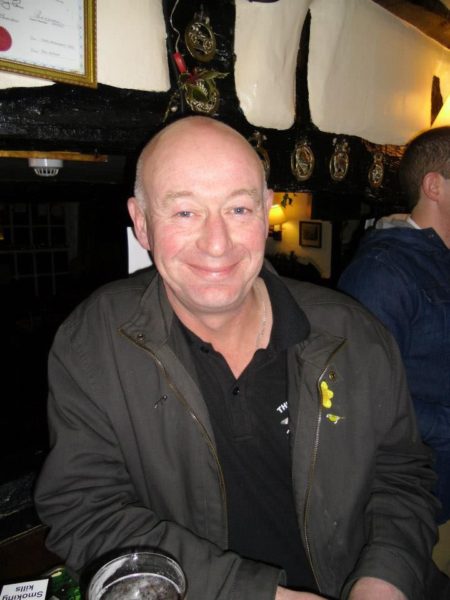 I am an Englishman, 51, had no writing training. I work as a milkman. Ordinary education, no formal qualifications. Love to read and write, but only just getting around to writing for the last year or so.
Connect With Alec