Hard Choices
By Joan Farraneau
Kindle Price: $0.99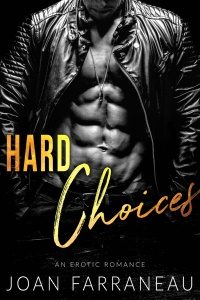 She was his first love. He was her plaything.
Ten years ago to the day, Sean Hartwood left Forton, Texas with a promise never to return. Now, despite his promise, he's back, back to the one place he swore he'd never see again, back to the same tired streets where his heart was broken so long ago.
For ten years, Sam Atley has dreamed of picking up and leaving Forton. Married to an abusive alcoholic and stuck in a dead-end job at the local diner, she's lost all hope of leading a happy life in this backwoods town where nothing ever seems to happen. That is, until one morning when a handsome, mysterious stranger appears in town. From the moment Sam sets eyes on him, she knows her entire world is about to change.
But can love flourish when secrets abound and the past comes crashing into the present? Sometimes, the answer isn't so simple…
Hard Choices is a standalone 53,000-word novel complete with HEA.



Author Joan Farraneau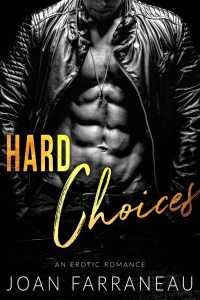 Joan Farraneau is a lover and liver of all things erotic. When she's not penning her next fantasy, she enjoys spending time with her rambunctious golden-doodle, eating copious amounts of grocery store sushi, and lying down for entirely too long and watching television designed to rot your brain. Her second full-length novel, Flash Photography, is in the works.
Connect With Joan Farraneau