Her Grace in Disgrace
By Claudia Harbaugh
Kindle Price: $0.99
Paperback Price: $8.73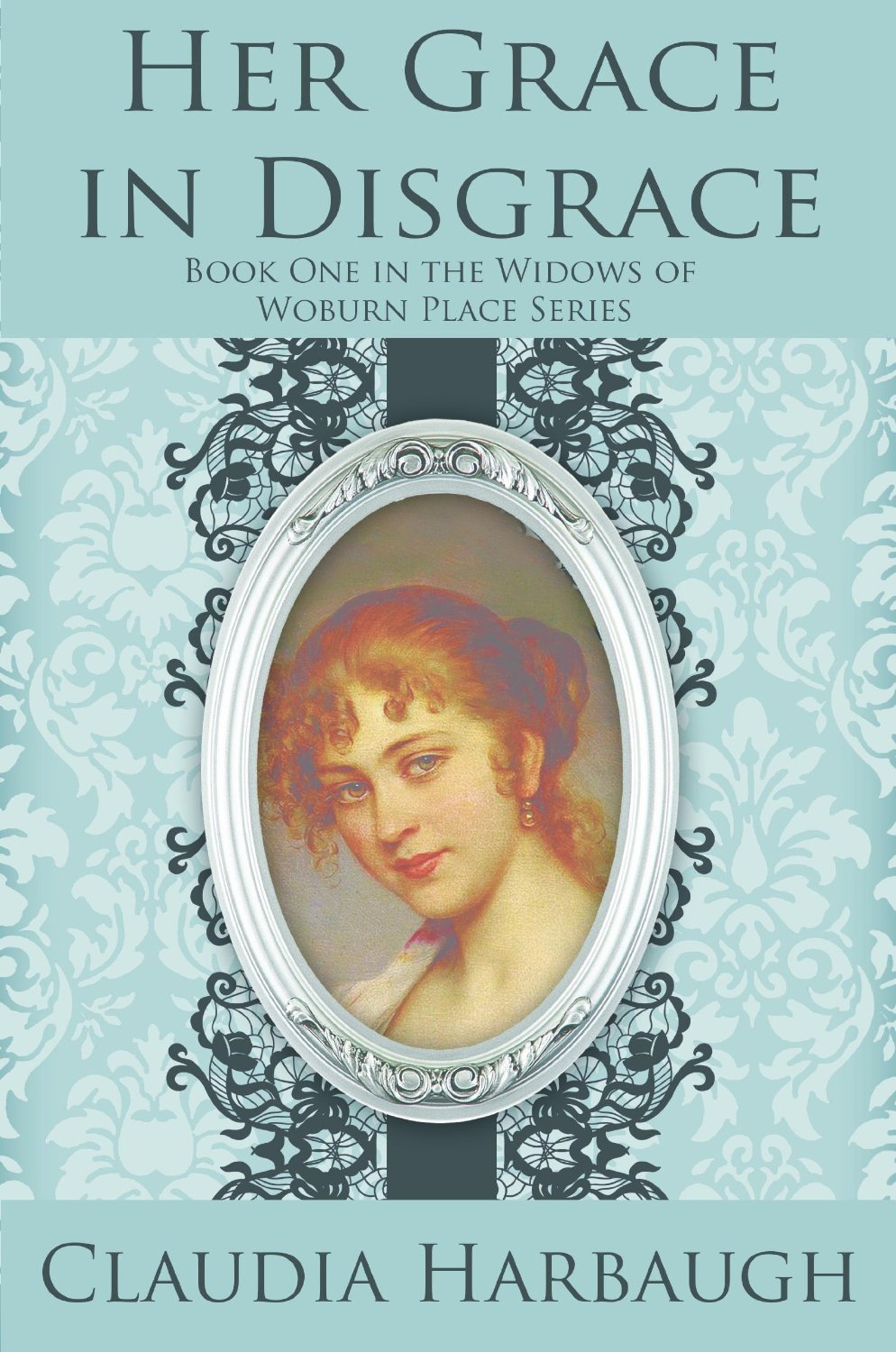 Reginald Aiken, Duke of Warwick is dead and his young widow is not grieving…until the will is read.
Isobel Kennilworth Aiken, Duchess of Warwick spent 6 years of her young life in a loveless marriage. Now, at the age of 24, Isobel is a widow. As Isobel awaits the reading of her late husband's last will and testament, she feels no grief, but in fact is quite hopeful. She is eager to start her life anew. But, as the droning of the solicitor's voice washes over her detailing the bequests to various servants and family members, a shock awaits her. The "other woman" was not his mistress, but his lawfully wedded wife and together they had a son. Six year old Reggie is now the Duke of Warwick, displacing Reginald's brother Charles.
There is a collective gasp as the revelation is made that instantly cuts off Isobel and Charles and dashes their hopes for the future. Isobel must indeed start again, not as a titled, influential and wealthy widow, but as plain Miss Kennilworth, tainted by scandal, something to be avoided at all costs in Regency England. Can she get past the disgrace and humiliation she has endured and fight her way back into society? Will she find love again with her childhood sweetheart, Andrew Stafford, former vicar, now Lord Saybrooke? Or perhaps she will rekindle the romance with Jeremy Ingles, Lord Westcott, who had caught her fancy at her come out six years earlier, but had not been ready to be leg shackled.
But before Isobel can find true love, she must come to grips with her past mistakes and the people she has hurt along the way. She must discover who she is without the title of duchess to her name.
Author Claudia Harbaugh


Claudia has had a love of "story" for as long as she can remember. Reading has always been a passion for her. Writing began a bit later in life. She has written and performed in numerous plays that have been produced by amateur drama groups in Rochester, NY and Yorktown, VA. She has been happily married to John since 1981 and together they have two daughters. She is also the proud grandmother of three amazing boys! Her faith, family and love of spinning stories are the heart of who she is. Her Grace in Disgrace is her first novel and the first book in a planned series: The Widows of Woburn Place.
Connect With Claudia