Genre Games: The Differences Between Writing Mystery and Suspense
by Kim Cresswell


Even though mystery is an element found in almost every genre…what if there weren't bad guys to catch or secrets to uncover? Would you want to turn the pages and continue reading? Romance, romantic suspense, thrillers, and many other genres all have some sort of element of mystery.
Mystery novels feature a puzzle—a masterful game of whodunit. A crime generally happens off scene and it's up to the protagonist to discover the truth. Plotting, planting clues (so the reader has a fair chance to play along), and cunning investigative skills are all crucial when an author creates a mystery novel.
In a suspense novel there is a threat and the stakes are much higher. The imminent danger must be resolved—not a puzzle being resolved.
Something is coming. Thunder. Footsteps. Bad guys. Run! Run! Run!
It's the ticking bomb concept.
A suspense novel builds then wanes producing an emotional roller coaster and it's the author's job to ensure it crashes at the right moment with a huge bang.
The protagonist in a suspense novel is commonly tossed into the role of the hero, and in many cases without any preparation or the essential skills. The hero would rather be living his or her day-to-day life, but someone has made that impossible by putting the hero's loved ones in grave danger.
The ending in a mystery novel should be intellectually satisfying.
The ending in a suspense novel should always be emotionally satisfying.
Knowing the differences between the two genres will help you as an author to plot, write and also market your novel effectively.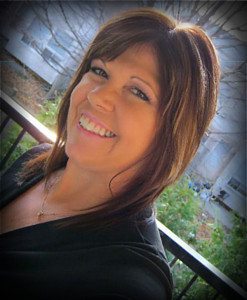 Kim Cresswell
Author Bio: Kim Cresswell resides in Ontario, Canada. Trained as a legal assistant, Kim has been a story-teller all her life but took many detours including; working in legal and adult education before returning to her first love, writing. Kim writes award-winning romantic suspense, thrillers and true crime. She's also a staff writer for Serial Killer Quarterly, a new publication by Grinning Man Press.