Price: FREE
12/19/2017 –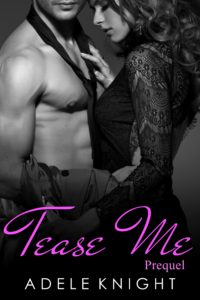 Avril Miller doesn't date. She is content to spend Friday nights reading medical journals and planning her future as a Pediatrician. But when her best friend drags her to a local bar, a pair of seductive green eyes ignite a sudden fire in Avril's veins.
Luke Reynolds looks capable of satisfying Avril enough in one night to last her until after graduation. That would be okay with her. Avril doesn't want or need any distractions for the next two years.
Will Avril break all her rules for one night? Or will she find the release she is seeking in an unexpected way?