Price: FREE
02/28/2016 – 03/01/2016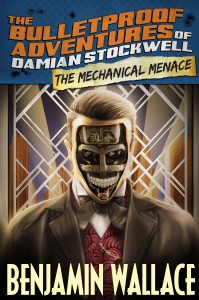 When man's greatest creation becomes man's biggest threat only the world's greatest adventurer can stop it.
On the eve of the future, Damian's own invention has run amuck causing terror at the 1933 World's Fair. Sinister forces are at work and Stockwell soon finds himself pitted against evil robots as he and his loyal valet, Bertrand, races against time to stop The Mechanical Menace.