Price: FREE
04/20/2017 – 04/24/2017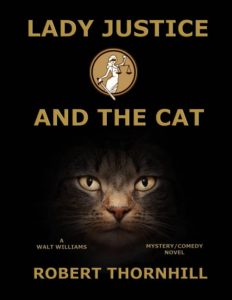 A treasure hunter is murdered and his discovery is stolen.
Members of a terrorist cell who have plans for a devastating attack, recognize Sara Savage, a retired CIA operative, kidnap her, and hold her for ransom.
And who does Lady Justice send to help private investigator Walt Williams save the day?
Clarence the Cat!
Walt forms an uneasy alliance with the feline crime fighter to solve the mysteries and bring the bad guys to justice.
It's a laugh a minute as Walt spars with his new furry partner and the forces of evil.