Price: FREE
10/23/2017 – 10/27/2017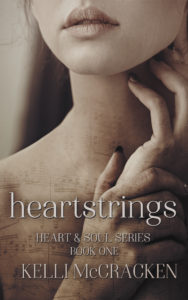 Something about this mysterious man tugged at my heart.
No. It was more than that.
He moved my soul.
Jo Hayes is desperate for answers. After waking from a coma, she faces a harsh reality. Amnesia has stolen six years of her life. The only thing keeping her sane is her brother, Brighton, who vows to protect her at all cost.
As fear and confusion dominate Jo, she struggles to regain her memories. Pieces slowly emerge once she meets the mysterious Adam Hart. Something about him strikes a nerve she can't ignore, and the more she's with him, the harder she fights to remember.
While flashbacks bring Jo closer to the truth, they leave her physically drained. If her memories don't return naturally, the truth may destroy more than her mind. It may be the one thing that kills her.