Price: FREE
12/12/2015 – 12/13/2015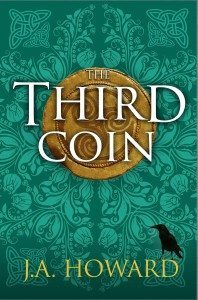 Brilliant, twelve-year old Bea Brightman has popularity down to a science. After attending seven schools in as many years, she's a master at making friends. That is until her father, a world-renowned archaeologist, moves them to New York City to pursue an ever-elusive coin. There she meets the mysterious and decidedly unpopular Nisha Lakewood who may hold the key to finding it.
Nisha Lakewood doesn't fit anywhere. At school it's rumored that she's a witch able to make children fly. Yet at home, her fortunetelling Aunt finds her disappointingly normal. However, as Nisha approaches her thirteenth birthday, things begin to change. The magic she never believed she had is suddenly showing up when she least expects it and the nosy new girl, Bea Brightman, is on to her secret.
When Bea and Indy, a boy from the neighborhood, decide to pay Nisha's Aunt a visit, it sets the three off on an unforeseen adventure that includes a prophecy, an unbreakable oath and one incredible coin.