The Dream Jumper's Pursuit
By Kim Hornsby
Kindle Price: $2.99
Paperback Price: $10.00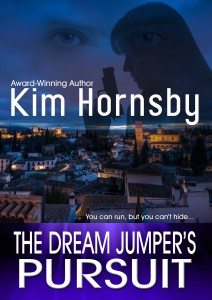 Jamey Dunn has lost his ability to enter other people's dreams, a skill that's defined him. Settling in to life on Maui where he and his new wife, Tina, run her dive shop, Jamey gets a worrisome phone call that changes life in a heartbeat. He flies to Carnation, Washington to track a child abductor but when Tina's dream jumping expertise is needed, they take to the road on a manhunt of dangerous proportions. A dream lures them to an exotic country where a horrifying premonition reveals a death that must be prevented. At any cost.Tina's bravery is put to the ultimate test as she struggles to protect those she loves. But she can't save Jamey from his past and they soon discover that turning over rocks has its price. And falling asleep at night can be deadly.







Author Kim Hornsby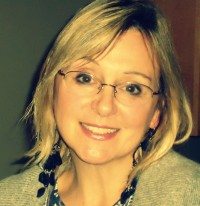 Kim Hornsby is an award winning Seattle writer of fiction. Two of her published novels are Amazon Bestsellers, having reached the #1 spot in Romantic Suspense and Paranormal Romance. She writes daily, blogs weekly, publishes bi-yearly for The Wild Rose Press, Cajun Flair Publishing and her own publishing house, Top Ten Press. Suspense, Romance and the Supernatural are themes threaded throughout most of her work.
A mother, a wife, a messy housekeeper, a dog lover, and a voracious reader, Kim was born in Belleville, Canada, then lived in Vancouver, Maui, Whistler, Taipei and now makes Seattle her home. Travel is extremely important to her and plane tickets are usually found on her desk.
Connect With Kim Hornsby