Bride in Bloom
By J.B. Hartnett
Kindle Price: $2.99
Paperback Price: $12.00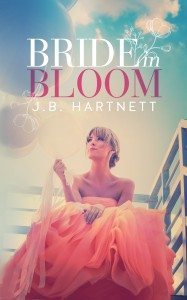 For Victoria, it started with the perfect dress and the perfect man…well, she thought he was perfect.
For Cameron, it started with a devoted wife and a bright future…until he discovered devotion was never high on his wife's list of marital duties.
When trust is tested and faith in the power of true love is lost, there is only way one to restore it:
Give that person everything you've got, nurture her, love her…
And watch her bloom.
In the first installment of The Beachy Bride series, we experience the love story of Victoria and Cameron. Both are no stranger to heartache, but both believe in the power of love.



Author J.B. Hartnett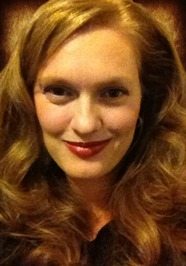 Julie is a southern California native, a fan of a really good story (preferably a romance with a happily ever after), really good pie (preferably pumpkin)and copious amounts of coffee (preferably Folgers).
She has always enjoyed writing and at one time thought she might be a singer/songwriter. The 'writer' part is that one that stuck.
Julie is obsessed with Pi…the equation and the food. She's allergic to cats, cantaloupe and hates mushrooms. So if you ever want to give her a gift, those are out for sure.
She currently lives with her romance hero husband and two boys in Melbourne, Australia.



Connect With J.B. Hartnett