Backyard Volcano and Other Mysteries of the Heart
By Kathryn Lane
Kindle Price: $0.99
Paperback Price: $17.99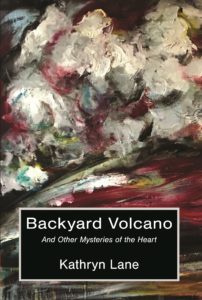 In this collection of short stories, author Kathryn Lane often fulfills the promise of mysteries of the heart while also surprising you with mysteries of life. Some of the stories are fun and humorous while others are ghost stories, romance gone wrong, or a world where fantasy and reality are fused.






Author Kathryn Lane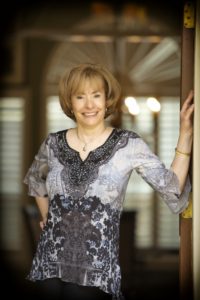 Kathryn Lane is the award winning author of the Nikki Garcia Thriller Series:
Waking Up in Medellín
Kathryn's debut novel, Waking Up in Medellin (Pen-L Publishing-March 2016) has won:
 Silver Falchion for Best Fiction Book of the Year 2017 by Killer Nashville
 Silver Falchion for Best Fiction Adult Suspense 2017 by Killer Nashville
 Finalist for the RONE Award (Mystery category 2017) by InD'tale Magazine
Coyote Zone (released October 2017)
The second novel in the Nikki Garcia Thriller Series, Coyote Zone (Pen-L Publishing), presents you with:
 high stakes danger in a kidnapping and human trafficking story
 Other subplots woven into the plot, such as romance, making this an exciting read
Kathryn's collection of short stories, Backyard Volcano and Other Mysteries of the Heart, (Alamo Bay Press-April 2017) will give you:
 A fusion between fantasy and reality
 Symbolism, punctuated by hints of surrealism
 Stories with unusual twists and turns – events happening everyday life in Latin cultures
Originally from Mexico, Kathryn was a painter in oils but quickly changed to accounting and international finance after she discovered the artistic path of painting leads to a starving artist existence. To cement her ability to earn a living, she became a CPA and a CMA and worked for a multinational corporation, Johnson and Johnson, where she traveled extensively for two decades. After jetting to over 90 countries, her travels gave her the opportunity to fulfill another passion – to write fiction. Now she writes stories and novels inspired by Latin American cultures she experienced firsthand during her career as an international finance executive.
Kathryn is a graduate of the University of New Mexico and is both a Certified Management Accountant (New Jersey) and a Certified Public Accountant (New Mexico – inactive status).
The Greater Conroe Arts Alliance's honored Kathryn with a Montie Award for Pursuit of Excellence. The Rotary Club of The Woodlands recognized her with a second Paul Harris award for her service to the community. She also serves on the Montgomery County Literary Arts Council and resides in The Woodlands, Texas, with her husband, Bob Hurt.
Connect With Kathryn Lane